My forthcoming  new YA Vampire Story.
First of all, apologies for not getting Deathsworn Arc 6 to you sooner. It's a complex book and it's still a work in progress. I have been working on it off and on since I published 'The Temple of the Mad God' but once I got into this YA Vampire Story, I fell in love with it and had to finish it.
The Basic Premise:-
Basically the story is about a girl was made a vampire in 1452 at the age of 11 and never aged. The story is set circa present day but features flashbacks and scenes from all over medieval Europe. At the start of the book, she's been hiding out in a Romanian village, but has come to England to restore her humanity. Of course, things don't go to plan and she soon finds herself posing as a British orphan whilst being drawn into the British social care system. To complicate matters further, it turns out she wasn't the last vampire as she thought.
Here's the cover:-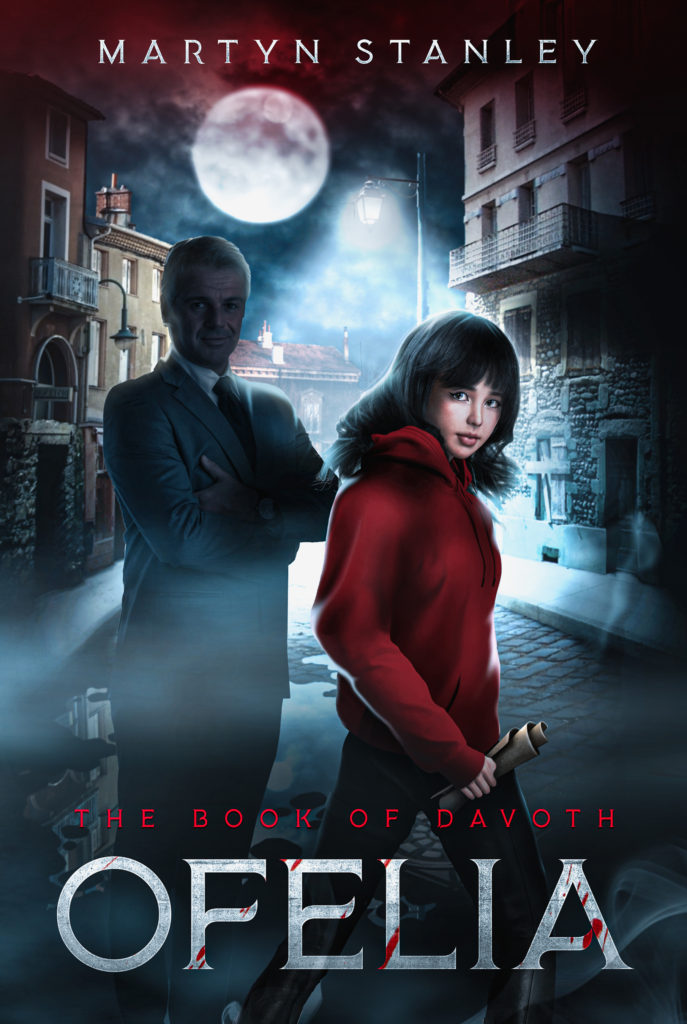 The Blurb:-
Here's the blurb I'm intending to use:-
---
For centuries, a hidden clique of vampires ruled Europe from the shadows. Then they created Ofelia. Turned into a vampire at the age of 11 in the 15th century, Ofelia has never aged.
After centuries of hunting vampires she's on her way to Stonehenge to perform a ritual, which she hopes will restore her humanity. However, an unfortunate turn of events will see her taken for an orphan, placed in a children's home and forced to attend school.
When her copy of the ritual vanishes, she loses all hope of lifting her curse.
Worse still, it turns out she hadn't defeated all the vampires, and the one remaining vampire needs her blood to rebuild the vampire dynasty with him ad the head.
Now Ofelia faces a choice: embrace her immortality and usher in a new generation of vampires, or finish what she started.
---
I'm really excited about my new YA Vampire Story. I can't wait to finish it, release it, then see what readers think!
Visit the Martyn Stanley Facebook page
Visit the Deathsworn Arc Facebook page
Follow Martyn Stanley on Twitter
Follow Martyn Stanley on Instagram
Follow Martyn Stanley on DriveTribe
Buy books by Martyn Stanley on Amazon.co.uk
Buy books by Martyn Stanley on Amazon.com
Buy books by Martyn Stanley from Barnes & Noble
Buy books from Martyn Stanley from Kobo
---
Sign up to the Martyn Stanley Newsletter