The Deathsworn Arc has been available as a paperback for a long time now. For the first time though, it's now on the shelves in a small, independent bookshop and coffee lounge.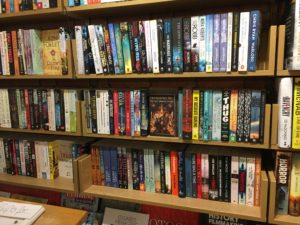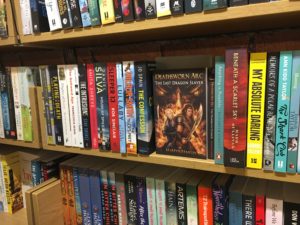 Where? The Last Dragon Slayer and The Verkreath Horror are now on sale at the Nantwich Bookshop and Coffee Lounge.
They are a small independent bookshop in the heart of Cheshire, which offers regular author events and more.
You can follow them on Facebook here:-
https://www.facebook.com/NantwichBookshopCoffeeshop/
Or Twitter here:-
https://Twitter.com/NantwichBook
Check out their website for latest events here:-
Support The Nantwich, Local Independent Bookshop
46 High Street, Nantwich, Cheshire, CW5 5AS, UK. Tel: 01270611665.
To complement our existing bricks and mortar store,
we've got ourselves a complete online store as well.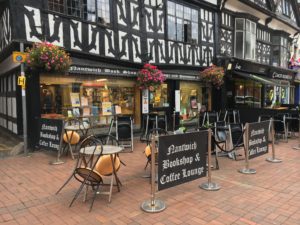 On a side note, the proprietors: Steve and Denise are both lovely and this is probably the nicest place to stop for a coffee in Nantwich.